When: May 16-19, 2024
Where: New Harmony, Indiana
Facilitators: Heather Maritano, LCSW, RPT-S & Denise Hyble, LMFT, RYT200, ESMT
CE Hours available if needed: 18
Earlybird pricing ends Jan. 15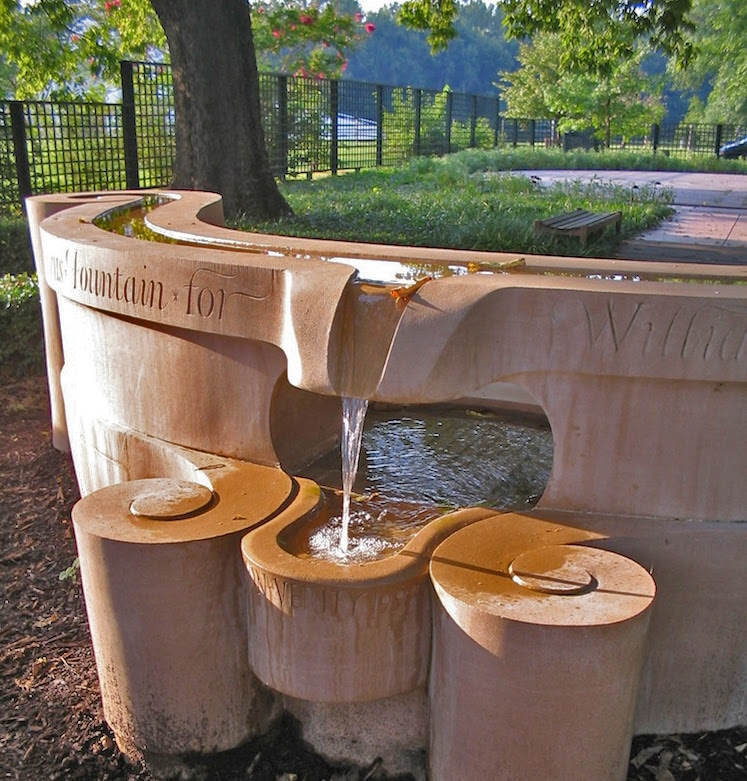 A weekend retreat to calm the mind & ground the body
Step out of your busy life and into the simplicity and quiet of New Harmony. We will use creative expression, inner reflection & gentle yoga to experience a settling into ourselves and resetting of our nervous systems.
Our mindful practices will include art, meditation, natural inquiry, reflection, portions of silence, and a labyrinth journey. In tending to the full wellness experience, we'll also eat a plant-based diet and disconnect from technology in order to fully immerse ourselves in the experience.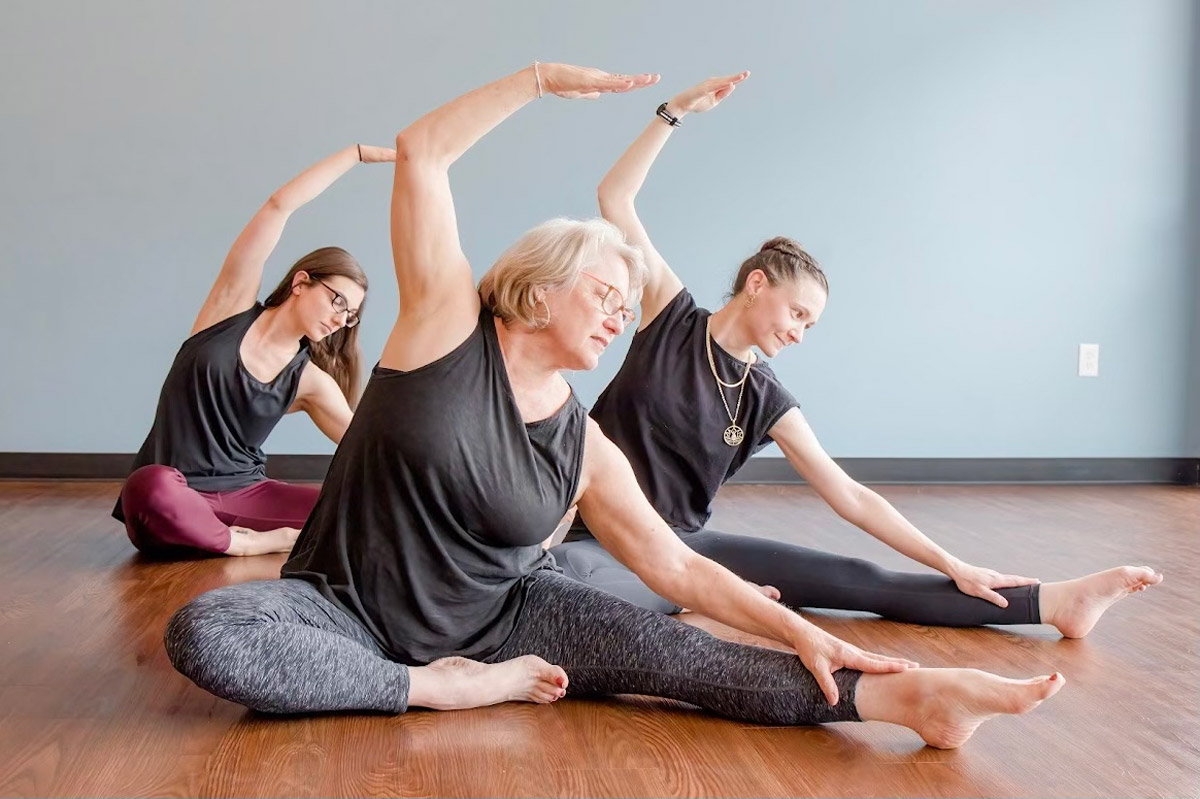 The What
Yoga & TRE®
Our movement practices are intended to bring us back home to ourselves, to find a quiet and calm place inside where we can rest, heal and reflect. No prior yoga experience is necessary.
TRE® is a simple series of exercises that assist the body in releasing deep muscular patterns of stress, tension and trauma.
The exercises safely activate a natural reflex mechanism of shaking or vibrating that releases muscular tension, calming down the nervous system. When this muscular shaking/vibrating mechanism is activated in a safe and controlled environment, the body is encouraged to return back to a state of balance.
Guided Expressive Arts Activities
Our art practices, like the movement pieces, will guide us into the interior self to find soothing expression of our creative selves. Like TRE®, engaging with our creativity can unblock old patterns or habits of thinking. Expressive arts allow users to laugh, let go, and relax, which helps decrease depression, anxiety, and stress.

All materials will be provided to engage with clay, meditation water painting, sand, collage, and mandalas for activities which have been selected for their accessibility and impact. Materials will also be available for use on your own outside of the activities selected.
No art background necessary.
Silence
A portion of this retreat will be conducted in silence from a sunset walking meditation on Saturday through the labyrinth walk on Sunday morning.
Labyrinth Meditation Walk
On Sunday morning, we'll end our retreat in a walking labyrinth meditation. The pattern of this labyrinth duplicates the original at Chartres Cathedral, built in the 12th century near Paris, France. Labyrinth designs have been used by humankind for over 4000 years in many cultural traditions, including Southwest Native Americans.
The Where
The Abbey Barn
The Abbey Barn is nestled next to a wooded area overlooking the Wabash River. Imagine yourself being guided in gentle movement with a full window view edged with trees, a large field and just beyond a bend in the river. Birds alighting on branches and vines, while you take inspiration for your own settling.
Looking at the map below, the Abbey Barn is located at the edge in the upper right side, just beyond the Swan Lake tributary. It's the last white rectangle, encircled with dark paths.
The vaulted ceiling of the dining hall gives an airy sense of space, yet also feels cozy as it is surrounded by the individual sleeping rooms. Each person will have a private room with a bunk bed. There are 4 shared group bathrooms and showers, 2 upstairs and 2 downstairs.
We will be nourished with lovely plant-based meals provided by Chef Whitney Barnett, owner of Positive Foodie Vibes.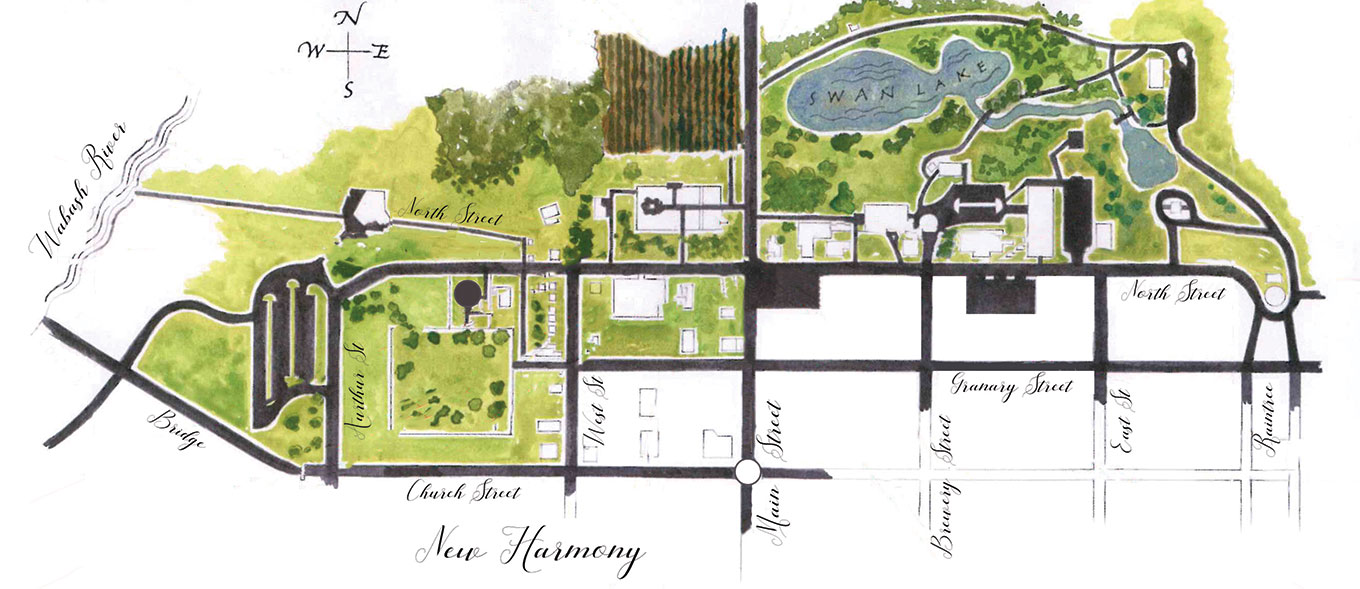 The Who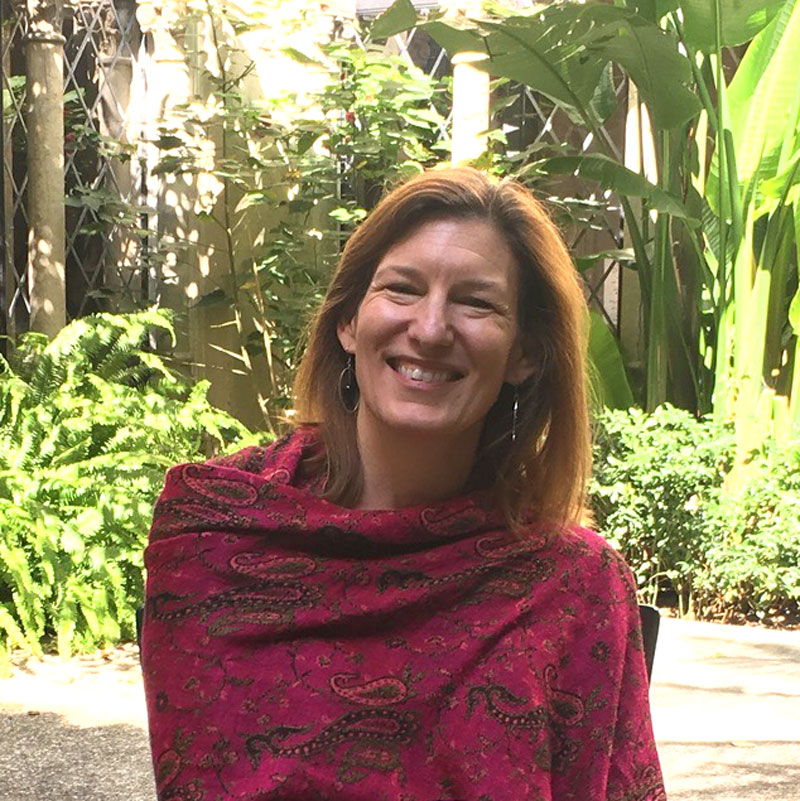 Heather Maritano
Retreat Facilitator, LCSW, RPT-S
Heather Maritano, founder of Inner Resources Counseling & Training, has been supporting the growth and healing of clients, colleagues, and community for over 25 years through therapy, education, mentoring, and advocacy. She creates soothing spaces, relationships, and experiences that invite exploration and discernment through steady presence.
Heather has clinical specialities in play, sandtray, & expressive arts therapies. She has traveled and trained throughout the world.
She maintains a sense of awe, regularly practices her belief in the healing powers of play, and is particularly fond of dancing.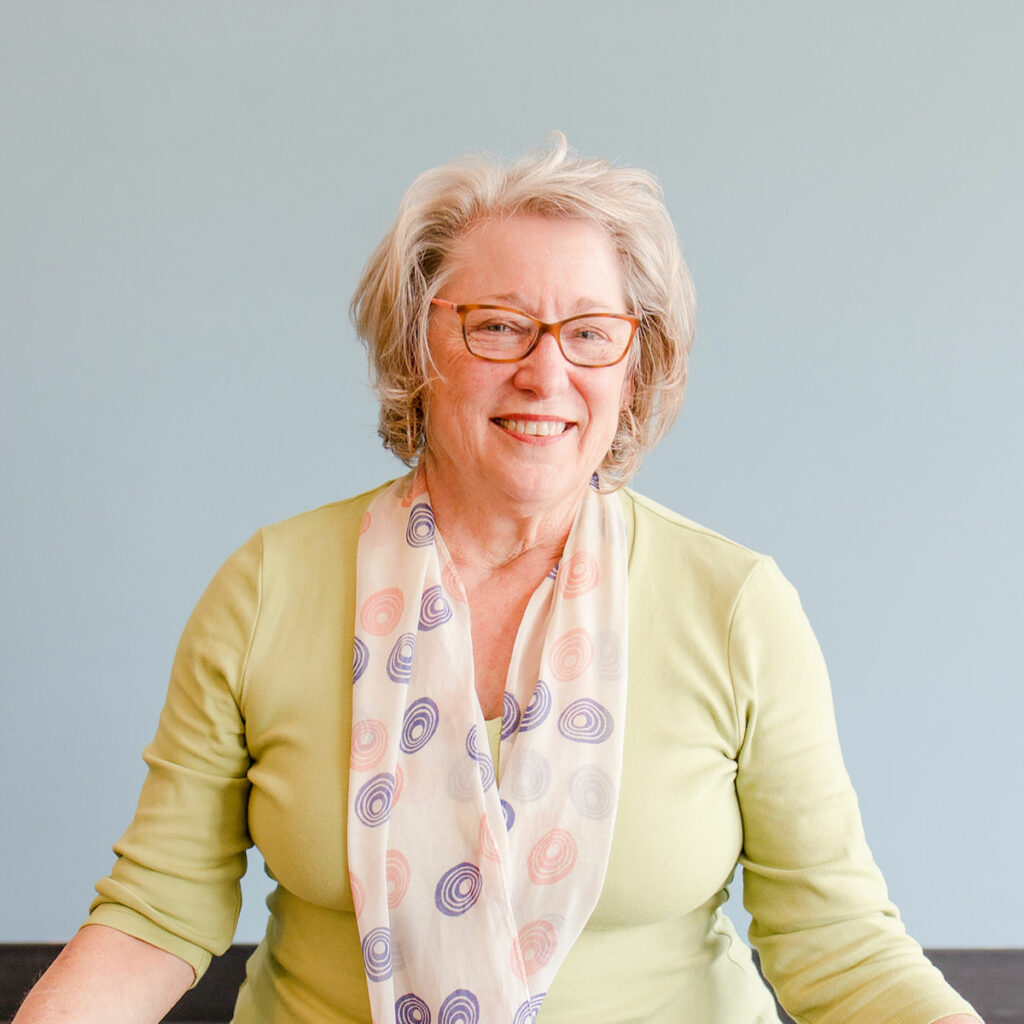 Denise Hyble
Retreat Facilitator, LMFT, RYT200, ESMT
Denise is a gestalt psychotherapist and a yoga & somatic movement instructor. Stress, trauma and PTSD work has been her focus and her passion, both as a teacher and as a therapist. Her somatic movement and yoga experience has helped her develop a focus on the intimate connection between physical processes and emotional states. She helps others to be more present in the moment and more present in their bodies, which helps in self-regulation and self-care.
Denise has training in gentle and restorative yoga, yoga for trauma, TRE (Tension & Trauma Releasing Exercises), meditation and Somatics. Her teaching technique uses a combination of gentle asanas, breathwork, meditation, and somatic yoga. Her other favorite meditative activities are gardening and knitting.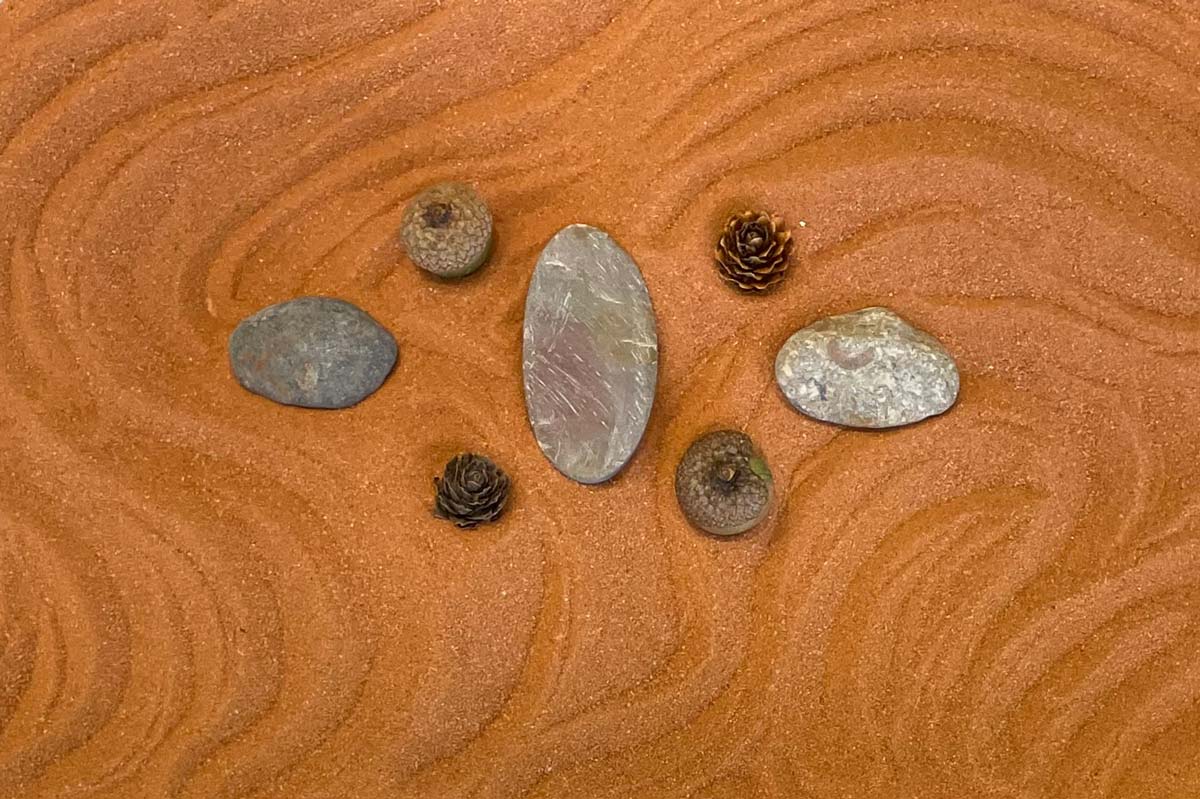 On top of the ripples,
there is stillness
which is both
welcomed and unwelcomed.
How do we remain
steady despite constant
motion around us?
Can we find peace?
Optional Continuing Education Credit
This retreat provides 18 CEs for mental health practitioners.
Inner Resources Training Institute is approved to provider CEs through the state of Indiana, NBCC, and APT. See the retreat action items below for additional information.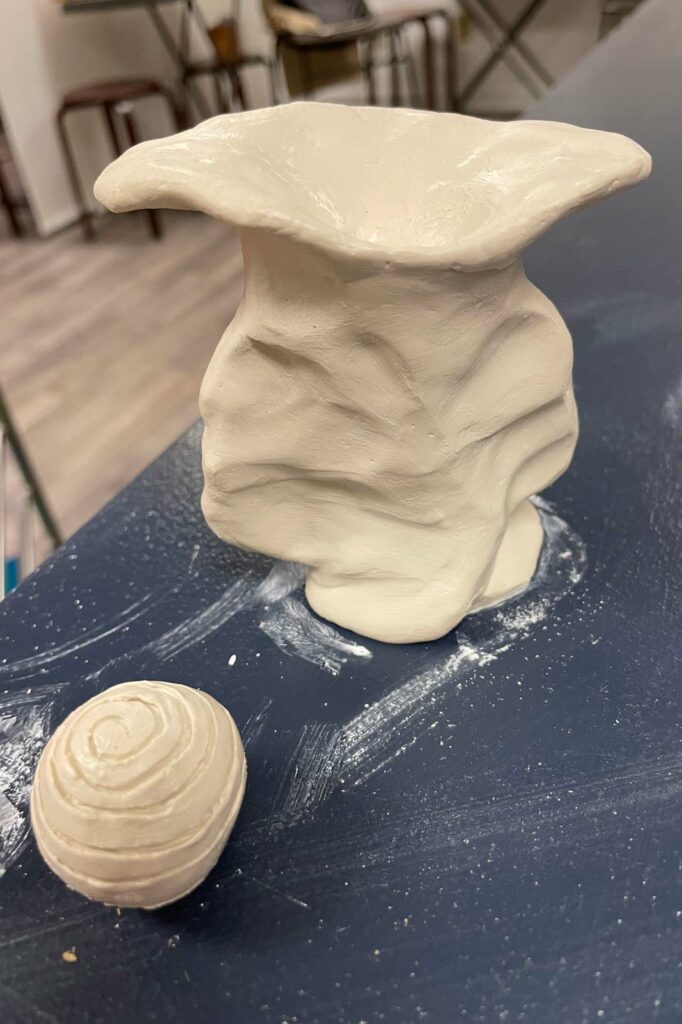 Objectives
Utilize movement, art, and reflection to release tension.
Apply principles of art, movement and play therapies to deepen understanding of how to shift embedded patterns of stress and trauma.
Identify how mindful practices impact the nervous system.
Create images of inner landscapes
Utilize meditation and movement to explore and release.
Compile activities to use in clinical practices, as well as for one's own wellbeing.
Revise old patterns held in neural networks.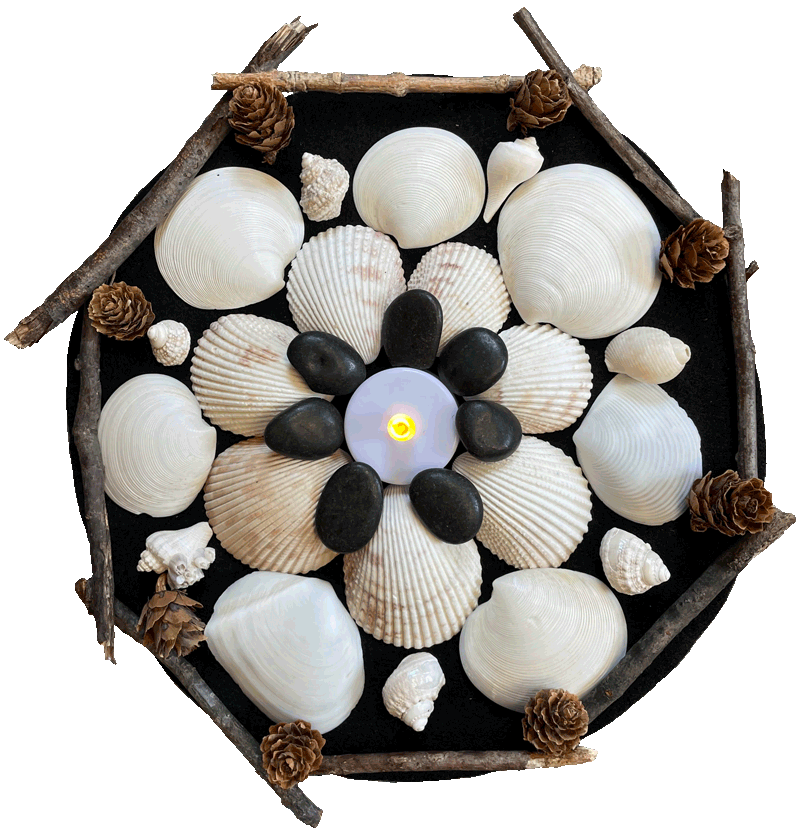 See you at The Abbey!
Earlybird pricing ends Jan. 15, 2024. Cost includes all materials, meals, lodging and 18 CEs.
Retreat Action Items
All sections must be marked as complete to receive certificate.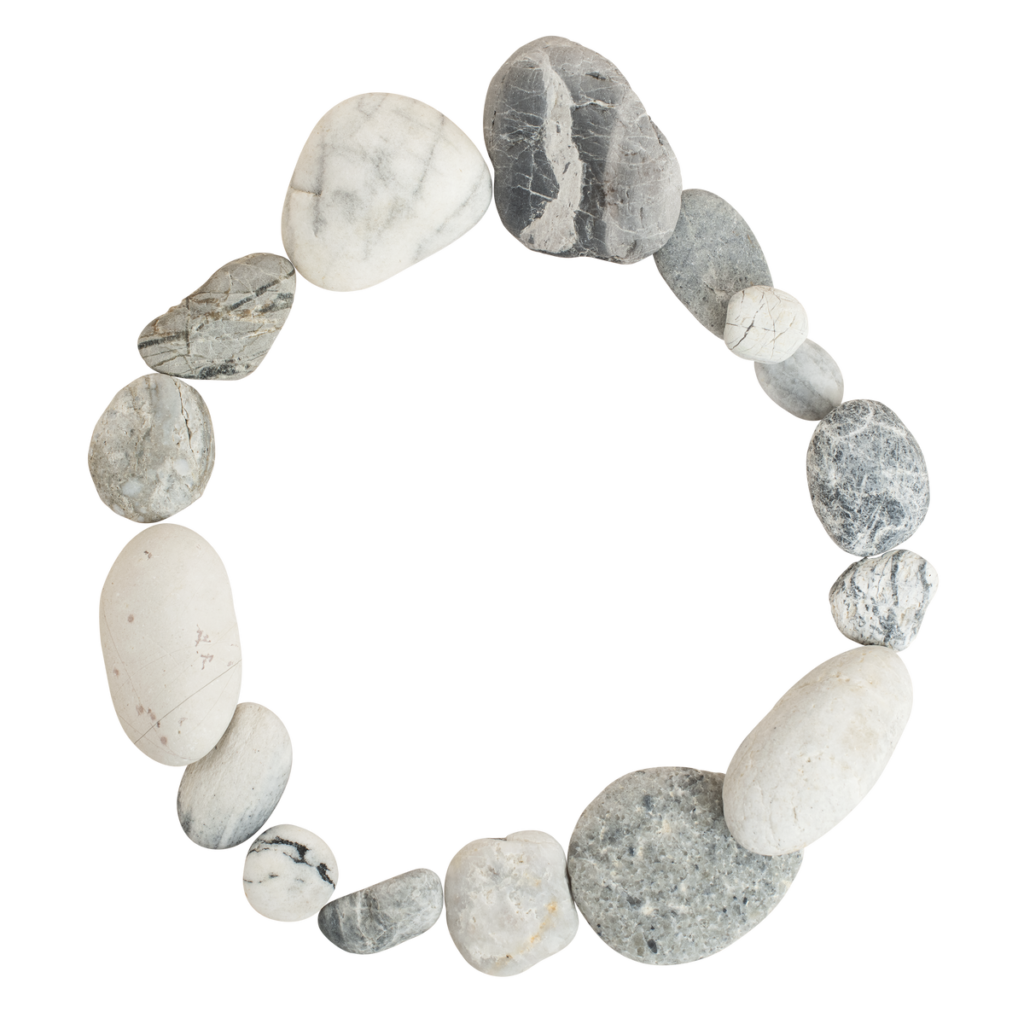 Need help getting started?
For a little extra orientation in our digital training space, check out our step-by-step guide on creating an account, accessing your training materials, managing your Inner Resources Training email preferences, and more.